The Comic Art of Guillermo Forchino "La Boheme"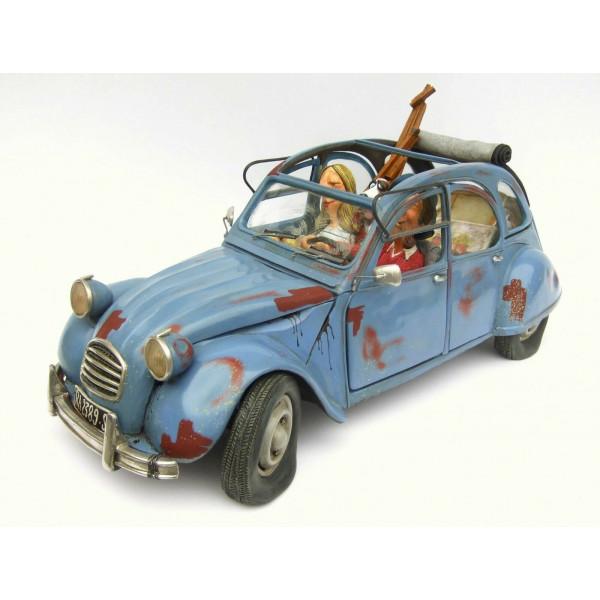 Series: The Comic Art of Guillermo Forchino
Material: Polyresin/Metal

Product Size: 37 cm

Limited to

Another wonderful creation by Guillermo Forchino!
Pascale and Dominique decided to take their 2CV and go find the right landscape to capture on the canvas. They do not seem to worry about the condition of their vehicle. They just loaded it with fruit, books, brushes, oil paints, canvases and an old easel. In the back seat, Aramis, their dog, who jumped on the paint tubes, soiling everything. He seems to be the only one who is concerned of the situation, especially after the strange noise heard from the front left wheel...
Books
Manufacturer
Guillermo Forchino
Material
Resin
Size
37 cm