Master Craft Statue: Pinocchio with Jiminy Cricket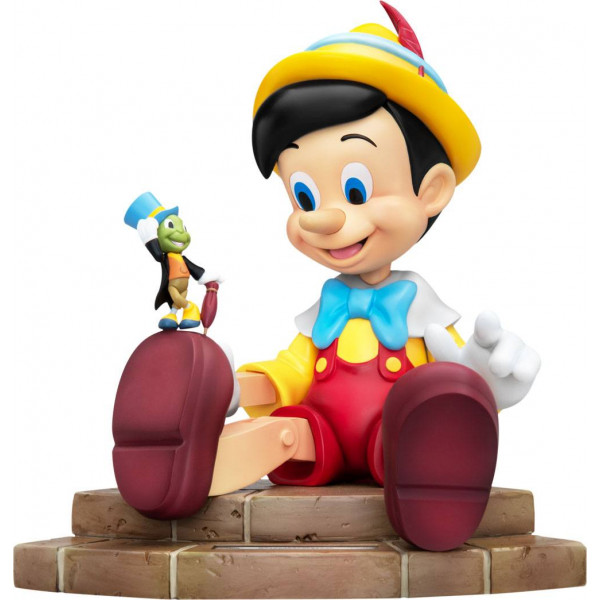 Series: Disney Club
Material: Rezin (wooden base)
Product Size: 28x25x22 cm

Only when you treat people sincerely and dedicate yourself to your loved ones can you truly be happy! Pinocchio learnt that the hard way!

Beast Kingdom presents the latest masterpiece from the Master Craft series: The Adventures of Pinocchio. The Master Craft series upholds it reputation of precision hand-made craftsmanship in capturing Pinocchio's adorable countenance. The figure also contains the lovable conscience of Pinocchio, Jiminy Cricket with his signature umbrella and top hat.

This is not a toy. For adults only.

Books
Manufacturer
Beast Kingdom
Material
Resin
Publish
2020
Size
28 cm