Batman Universe Collector's Busts #01 (Scale 1/16) - Batman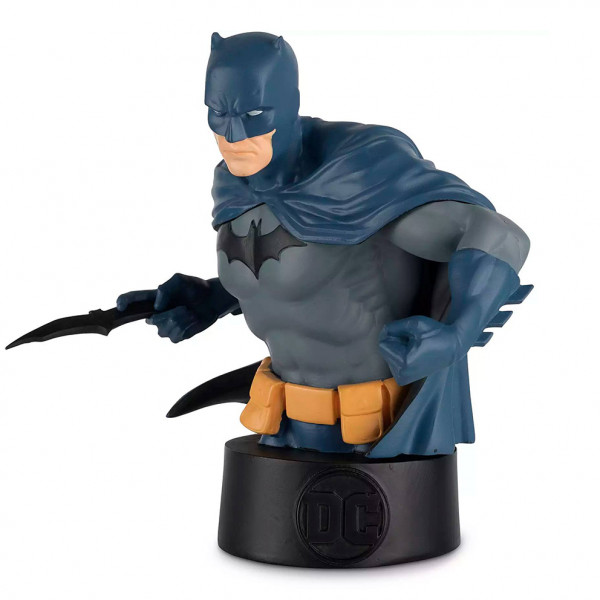 - Series: DC Batman
- Material: PVC
- Size: 13 cm
- Officially licensed

This Batman Bust is the first in Batman Universe Collector's Busts of high-quality bust featuring the Dark Knight in his many guises, plus his trusted allies and greatest enemies from over 75 years.

This collectable Batman bust's dramatic pose shows Batman preparing to throw his Batarang for a showdown in Gotham City, based on a Jim Lee illustration with the Dark Knight wearing the same costume he wore during the hugely successful Hush arc which began in Batman #608 (December 2002).

Fans of the Cape Crusader are sure to find the Batman Bust an essential addition to their DC Comic collection!
Not suitable for children. Swallowable small parts. Choking hazard.
Books
Creator
Jim Lee,
Manufacturer
Eaglemoss,DC Collectibles
Material
Plastic
Size
13 cm