Disney Class Series D-Stage PVC Diorama: The Lion King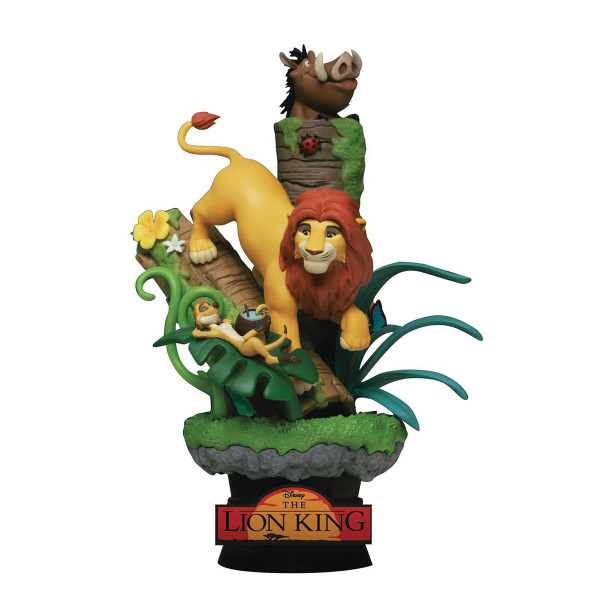 D-Stage series diorama.
Collect them all!!!
Series: The Lion King
Size: 15 cm

Material: Plastic
Hand painted with great detail
Hakuna matata, 'what a wonderful phrase', and with it what a wonderful movie from Disney's classic animated history. Following Simba the proud lion as he goes through his right of passage, the now infamous scene sees the young cub assisted by his new trusted friends Timon, the meerkat and Pumbaa, a warthog, who are showing the lost lion a philosophy to live by. Try to forget you troubled past, forget ones worries and look to the future, something everyone can aspire to!
The classic Hakuna Matata scene is recreated in full in this diorama. Featuring all of the characters, Simba is seen climbing down a log in wonder amongst a lush jungle backdrop, whilst Timon and Pumbaa are both leisurely relaxing and singing their favorite song. For the sharp-eyed fans of the film, the two familiar insects are also featured. Careful now, don't get eaten by Simba! What other magical parts of the scene can fans find?
Suitable for children over 10 years
Books
Manufacturer
Beast Kingdom
Material
Plastic
Publish
2021
Size
15 cm