D-Stage Diorama: Pinocchio (Disney Classic Animation Series)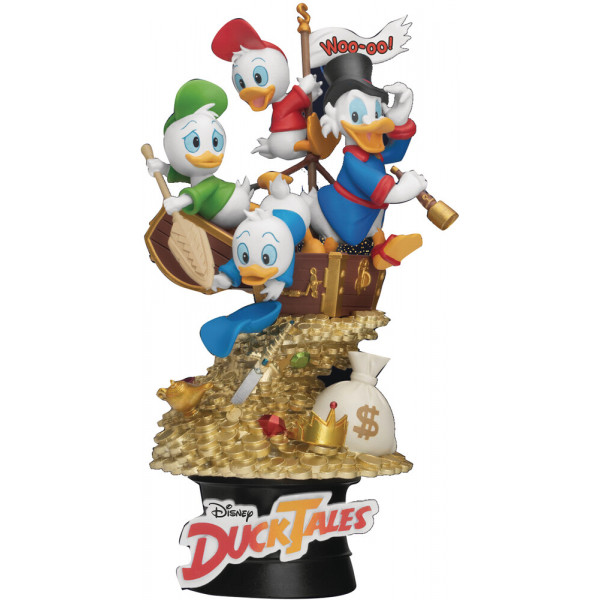 A set of intricately designed
D-Stage
Dioramas, fit for any desk!
Collect everything !!!


Series:
DuckTales
Size: 15 cm

Material: Plastic
Hand painted with great detail


Since the dawn of 'Sound Film' in the 1930's, Disney has been creating cinematic magic that has whisked viewers to worlds filled with love and laughter! With this, Beast Kingdom, the 'Entertainment Experience Brand' couldn't be more proud than to introduce the latest line of D-Stage, 'Staging Your Dreams' Dioramas: The Disney Classic Animation Series.
In 1987 was the year that 'DuckTales', the infinitely outlandish TV animated series was released, following the escapades of Huey, Dewey and Louie as well as their uncle Scrooge McDuck, the richest duck in the world, the family is often on the hunt for treasure across 4 season of fun and mayhem. The D-Stage diorama definitely follows this theme with a fortune of coins and treasures (not unlike Scrooge's own personal bank) and sees our fun-loving family on top seeking new adventures and loot to score!
Using 360-degree, detailed 3D modeling technology as well as including an immense amount of details with each title included as a logo on the base, scenes and characters are realized in incredibly fine details. Standing at 15 cm in height, each diorama perfectly fits with the Beast Kingdom selection of D-Stage Disney collectibles.
Suitable for children over 6 years old.
Books
Material
Plastic
Manufacturer
Beast Kingdom Toys
Publish
2021
Size
15 cm