D-Stage Diorama: Pinocchio (Disney Classic Animation Series)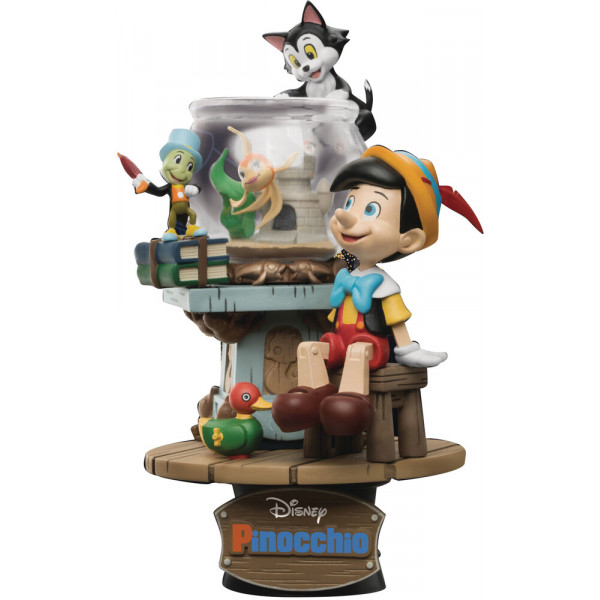 A set of intricately designed
D-Stage
Dioramas, fit for any desk!
Collect everything !!!


Series: Pinocchio
Size: 15 cm

Material: Plastic
Hand painted with great detail



Since the dawn of 'Sound Film' in the 1930's, Disney has been creating cinematic magic that has whisked viewers to worlds filled with love and laughter! The Disney's second ever animation, the 1940 classic "Pinocchio", the story of a wooden puppet brought to life by a magical blue fairy, after being carved by an old wood-carver named Geppetto! A warm hearted character who's only dream is to become a real boy! With his trusted friend, Jiminy Cricket beside him, he has to make sure he doesn't tell a lie, otherwise all manner of mishaps will happen with his growing nose! The D-Stage Pinocchio diorama showcases our hero staring into the stars, with all his friends by his side, a set that showcases childhood wonder!
Using 360-degree, detailed 3D modeling technology as well as including an immense amount of details with each title included as a logo on the base, scenes and characters are realized in incredibly fine details. Standing at 15 cm in height, each diorama perfectly fits with the Beast Kingdom selection of D-Stage Disney collectibles.
Suitable for children over 6 years old.
Books
Material
Plastic
Manufacturer
Beast Kingdom Toys
Publish
2021
Size
15 cm