D-Stage Diorama: Captain Marvel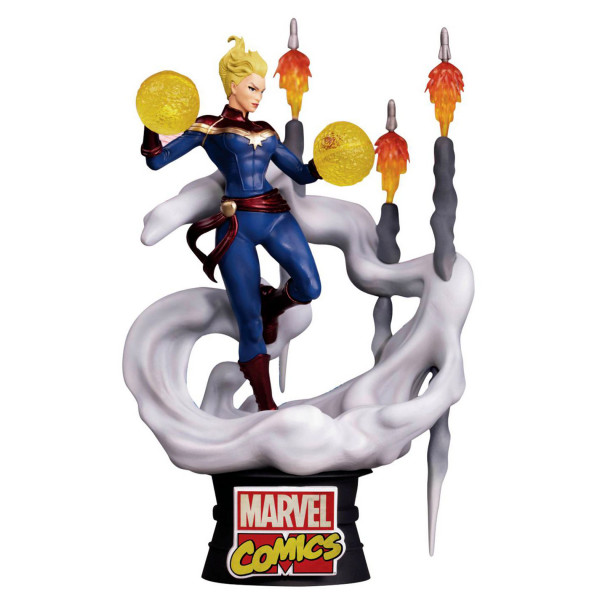 One of the most powerful superheroes in the Marvel comic universe, and yet encapsulating beauty and courage, "Captain Marvel" has now officially burst out of the comic pages and joined the ranks of the Marvel Cinematic Universe, as the latest Avenger!

As seen in the comics Beast Kingdom proudly presents, the latest in the Marvel Comics D-Stage 'Staging Your Dreams' line of dioramas: Captain Marvel DS-019! A former U.S. Air Force pilot, after crashing a routine test flight, Carol Danvers is bestowed with the cosmic powers of the Kree! A noble warrior race, fighting for galactic peace and harmony.

With an extreme attention to detail, this D-Stage features Captain Marvel in her traditional flying pose! A classic image found on the covers of many of her comic books. A striking vision that invokes dreamy galactic traveling and the search for new frontiers. Using the latest in manufacturing techniques, this figure recreates her classic costume of red, blue and gold, even replicating the transparent effects of her energy trail when in flight or in the middle battle.

The PVC diorama stands approx. 16 cm tall and comes in a plastic transparency blister box.
Books
Material
Plastic
Manufacturer
Beast Kingdom Toys
Publish
2019
Size
16 cm