Old World Monkeys #2 - No More Sad Primates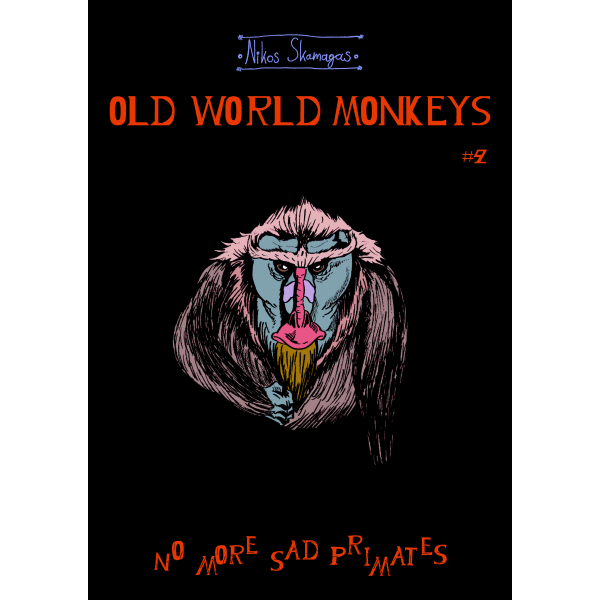 A comic with many monkeys and no text.

At the 2nd issue, our hero begins treatment and is confronted with traumatic hallucinations and threatening cetaceans.
If you like primates and you do not know how to read this is a comic for you!

Books
Publisher
Selfpublished
Publish
04/2021
Illustrator
Scum,
Pages
24
Colour
Colour
Size
16x23 cm
Views: 1409
Publisher: Αυτοέκδοση
Product Code:

SELF00026 (11806)

Availability:

In Stock
Tags: Αυτοέκδοση, Selfpublished, Scum, Νίκος Σκαμάγκας, Nikos Skamagas