Mini Epics: LOTR #05 - Uruk-Hai Berserker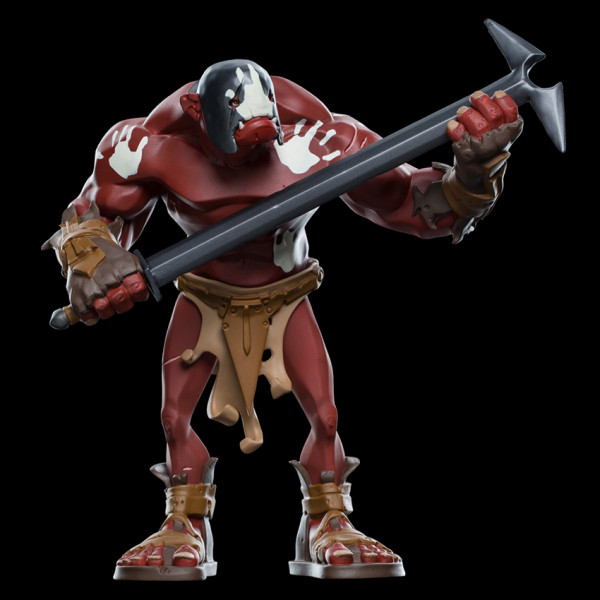 Uruk-Hai Berserkers were tough Orcs bred in Isengard. They were larger, even more fearsome versions of the Uruk-hai. Before they were sent into battle, it is said that the bowl of their small, tight-fitting helmet was filled with the blood of their enemy, and then pushed onto their heads.
Series: The Lord of the Rings
Material: Vinyl
Size:
17,5 cm


Not suitable for children under 36 months. Swallowable small parts. Choking hazard.
Books
Creator
Mauro Santini,
Manufacturer
Weta
Material
Plastic
Publish
2018
Size
17,5 cm