The Brutality Of Courtesy (Part 1)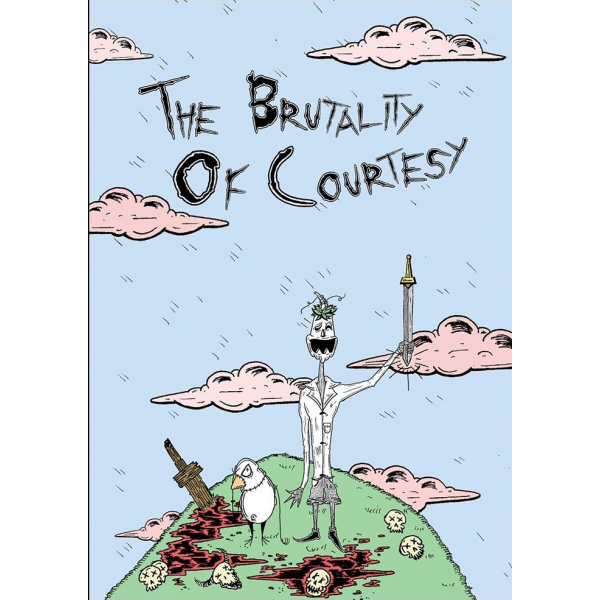 Funzin originally written in English.

Courtesy died 16 years ago in the land of Tetran.
Since then almost everyone became rude and vulgar, but this is not the point of our story this is just the reason for our two ''eehehmmm...friends'' or as i like to call them Mr. Nedd & Jeffrey to find the reason why almost everyone in this land became so rude, and bring back courtesy once more to the land of Tetran.
These are the (mis)adventures of one lonely traveler and a former slave.
Enjoy.
Books
Publisher
Selfpublished
Publish
2021
Illustrator
Lester Obnoxious,
Pages
32
Colour
Black and White
Size
21x29 cm
Publisher: Αυτοέκδοση
Product Code:

SELF00132 (12139)

Availability:

In Stock
Tags: Αυτοέκδοση, Selfpublished, Lester Obnoxious, Τεύχος στα Αγγλικά, Comic in English